It's coming soon!! / L'echeance approche a grand pas!!
Here it is!
After 6 month since his last fight, Cheick Kongo is gonna fight again. Next victim will be Franck "Big Mouth" Mir and he is determinate to shut it for real!!!
At Wolfslair, Cheick is focus and get ready for the fight next week....
Don't miss it this Saturday 12 December 2009

GO KONGO!!!!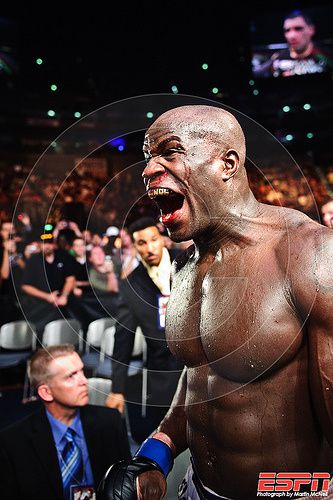 Sa y'est!!!
Apres 6 mois depuit son dernier combat Cheick Kongo va remettre le couvert. Ca prochaine victime sera Franck "Grande gueule" Mir avec la ferme intention de la lui fermer une fois pour toute!!
A Wolfslair, Cheick est concentrer et fini ca preparation pour le combat de la semaine prochaine...
Ne manquer pas ca Samedi 12 Decembre 2009

GO KONGO